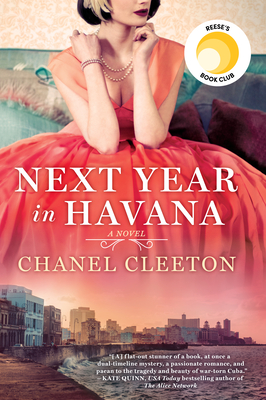 https://www.indiebound.org/book/9780399586682
During the Cuban revolution, a rich 19 year old falls in love with a rebel, but then must flee to Florida. In 2018, her granddaughter returns to Cuba to scatter her grandmother's ashes and meets her own revolutionary.
I learned a lot about Cuba, although I wish the author would have spent more time on some of the pre-conflict topics. My history classes consisted of learning about the pilgrims over and over, and so I'm still not clear on the Ché vs Fidel relationship and how a revolution was catalyzed.
While I found this book interesting, I thought there was far too much reflection on Cuban idealism. It was intriguing at first, but the multiple pages of first-person trains of thought that were identical the internal dialogue that had happened the chapter prior (and the chapter before that, and the one before that…) felt self-indulgent and uncreative.
I liked the characters and I learned a ton. Boring, repetitive diatribes took the wind out of its sails.