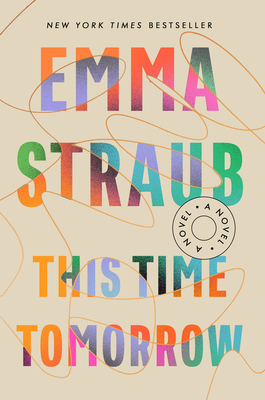 https://www.indiebound.org/book/9780525539001
A 40 year old woman named Alice discovers she can go back in time and relive one specific day from her teenage years. When she returns to present day, her reality is altered based on the choices she made during her trip to the past.
I thought the author really wished this were vastly different from other back in time/body swapping stories, but it just wasn't. Alice kept thinking, "but in 13 Going On 30 Jennifer Garner never dealt with [insert inane scenario]." Meanwhile *I* thought, "In 13 Going On 30 [inane scenario] is exactly what she dealt with. Repeatedly. This is no different"
Beyond a bit of a lack of creativity and self-awareness around the basic premise, I enjoyed the poignancy. There's a retrospective we all have about our teenage choices, and it was interesting to explore the "what ifs?" through fiction. While it was an easy, quick read, I thought the author made some really clever strategic decisions regarding how the protagonist handled interpersonal relationships, and it made the book feel less like a fluffy Back to the Future and more like a coming of age classic, except with Alice being given her opportunity for personal growth after she thought she had pretty much settled into adulthood.
Not the best book on the planet, but I enjoyed my time with it and little pieces of it are sticking in my brain.